You may remember this jewel that entered my house about a month ago via the free section of CraigsList.
In fact, I'm positive that if you saw my post back then and my letter to the table's original "creator", then you most definitely remember it. How would it be possible to forget such a wonderful collaboration between Britney Spears and Kid Rock? It's probably seared into your brain, and for that I am sorry.
But…did you ever think it could be reborn as this?
"Wait, what? That's the same table?" you are asking yourself. Why yes, yes it is.
After stripping, sanding, rebuilding, priming, painting, distressing and sealing, my free Britney Spears coffee table as turned into one of my favorite pieces in my home.
I added new legs and used them to make the table a little taller. I added new dividers, covered them with wainscoting, and edged them with trim. I painted the table with paint left over from the playroom armoire redo. The whole project probably cost me about $40.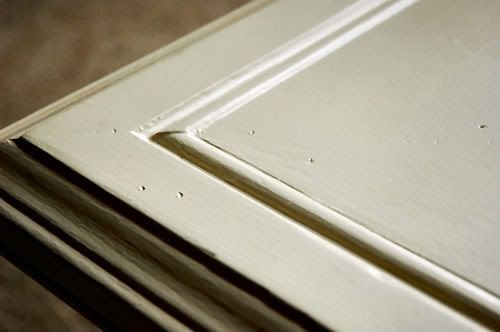 I distressed it with a hammer and some sort of nail-type thing I found in the garage.
When adding accessories to my coffee table, I tried to remember the tablescape discussion we had last week. I think I was able to pull off the books-natural element-bowl/plate/tray trifecta pretty well.

I cut some branches off of one of the bushes in our front yard, added them to a glass vase that had come with a floral bouquet years ago, and tied a scrap of burlap around the vase. The books are some of my favorites: a thrift store poetry book and a Texas gardening book on the top and a stack of Pottery Barn decorating books in one of the bottom sections. A little urn filled with acorns sits on top of the Pottery Barn books and a white tray filled with to-be-read magazines sits on the other side. I bought a basket from Target to put in the middle section to collect the random stuff that finds it's way to the living room. I added a sweet Tiger Stripe pumpkin and a few candles to complete the look.
There's plenty of space left for feet, board games, computers, dirty socks, school work, and all the other things you guys mentioned that are on top of your coffee tables. Believe it or not, but my child/dogs/husband have not touched ANYTHING on this table once in the past week. NOT ONCE. Go me!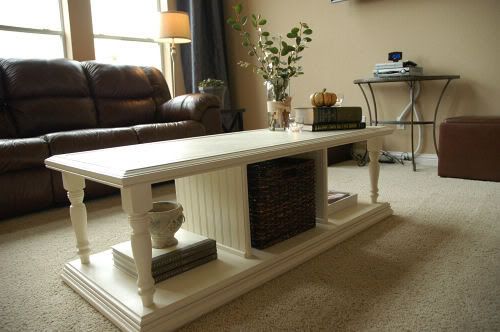 (Please ignore the whole clock/DVR/DVD player situation going on over there. I have big plans for that area, but I have to find the exact right piece to make it work…so I'm waiting.)
What do you think? I LOVE it, and I feel like I have righted a wrong in this world.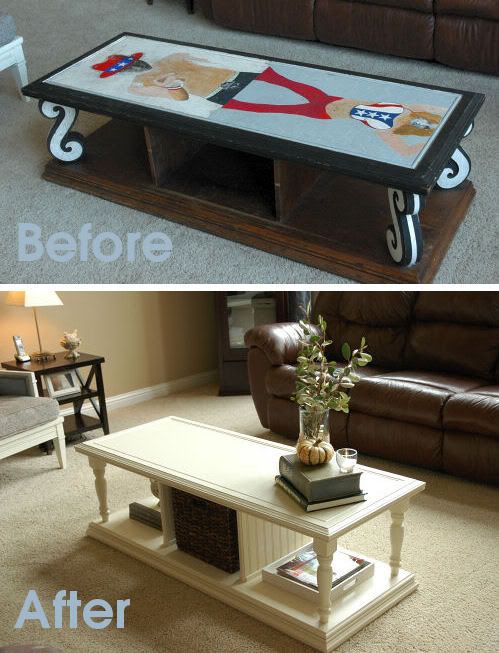 I feel like I have earned about a million karma points with this transformation.