If you haven't noticed, baskets are a dime a dozen at thrift stores. Okay, maybe they are more like $2 for one, but they are cheap!
I hit the mother load of great baskets during my thrifting trip this week, and I've been racking my brain to try to come up with creative uses for them. They were super cheap, in perfect condition, and AAAACCCCKKKKK…….
Um, it looks like my dog got a hold of them while I was out running errands. He's lucky he's adorable, because he's seriously beginning to ruin my house little by little.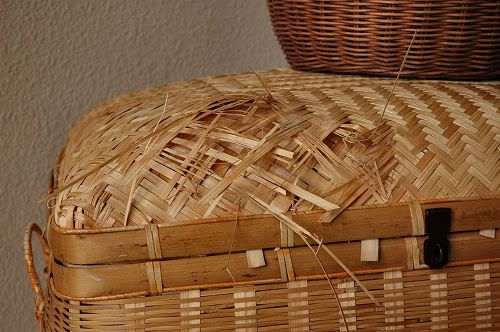 He's also lucky that I was planning on recovering the top of that basket with fabric, so hopefully my plan will still work. The large basked was $4.99 and the small basket was $2.99 at Goodwill, so if they are a total loss, I won't be out much money.
I'm planning on giving them their makeover in the near future (don't forget that you can spray paint those baskets!), and I'm very excited to share them with you. In the meantime, I thought I'd pass a long a little inspiration to you so that you could figure out how to use some cheap thrift store baskets in your own home. I bet if you look hard enough you'll even find some forgotten baskets tucked into a closet somewhere.
1. Line your baskets with fabric remnants using this simple no-sew tutorial. These liners are really expensive, so now you can use your glue gun to make one. Brilliant!
2. Put large baskets on pedestals and use as planters. Note: For those of us with black thumbs, you'll want to put the plant in a pot and then put the pot inside the basket. Just saying.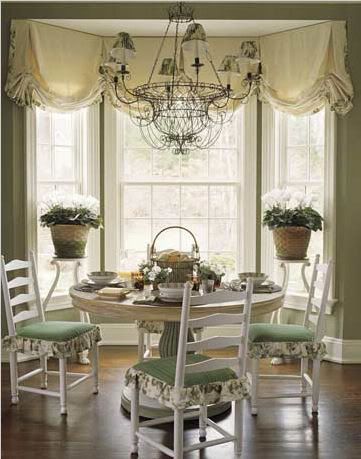 3. Hang large, shallow baskets on the wall as art. This is a great way to cover a lot of wall space very cheaply.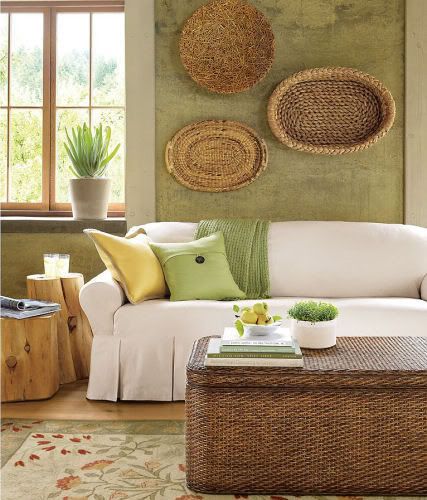 4. Turn a small closet into a storage nook by adding baskets to open shelving. This would be a great way to gain some use out of a small coat closet.
5. Line a windowsill with small baskets and use as pots for clipped blooms. Again, put your vases inside the baskets.
Have a great weekend! I'll be spending mine working on my
procrastination projects
!
I'm sharing this post with Julia over at Hooked on Houses this week. Be sure to head over there and see what others are hooked on!