Twine is one of my favorite elements to incorporate into a new project. It's very easy to work with, cheap, and versatile – how could you go wrong?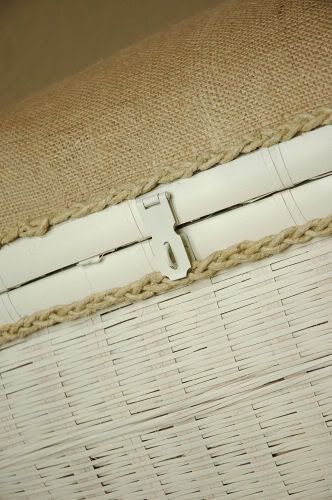 As much as I love twine, there are times when I want a little more variation in it's color. I decided to see if I could dye it myself using common household products to give it a little more visual interest. Guess what? I can!
The colors I was able to produce are not vivid, so they still give the twine a natural look with just a little twist. I think this technique is going to be so fun to work with!
Here's how:
1. Combine 2/3 cup of hot water and 2 tablespoons of distilled white vinegar.
2. In the liquid, squirt at least 20 drops of food coloring. I was using McCormick's food coloring, and I followed their color recipes on the back of the box for combining colors. If you perform a Google search for "food color combinations," many more alternatives will come up.
Darker colors work better than very light colors. For example, I couldn't get plain yellow to work.
3. Wet your twine (I used both jute and hemp) under hot running water until soaked. I learned the hard way that this is a vital step!
4. Add the wet twine to your food coloring mixture and let sit for 10 minutes, while mixing the liquid every now and then. If you feel the twine is too light in color after 10 minutes, go ahead and leave it in longer. You will want the twine to look slightly darker at this point than what your final product will be.
5. When you are happy with the color, remove the twine from the food coloring and run it under hot tap water followed by cold tap water. Some of the extra color will run off of the twine, so don't be shocked when you see that.
6. Set the dyed twine aside on either a few layers of paper towels or an old cloth. Allow it to dry overnight.
Here are the colors I came up with during my experiment. Going clockwise from the left: Sunset Orange, Teal, Dusty Rose, Blue and then the original color of the twine.
Fun, huh? Don't you want to give this a try? Oh, and the Dollar Tree is now stocking rolls of jute twine for $1. Just sayin'.