After Zack went to bed last night, Tom and I decided we would have a project night. I had some sewing to finish for a customer and he wanted to go in the garage and blah blah blah blah something about a grinder and some sandpaper. I don't really know.
I finished my sewing before Tom was finished in the garage, so I decided to make a little something for myself…monogrammed hand towels for our powder room!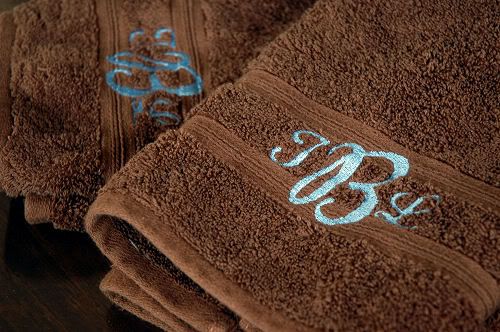 I think I've failed to mention to you – between all of my talk of curtains and thrift store obsessing shopping – that I have an embroidery machine. I bought it with the intention of using it ALL. THE. TIME. But, we all know that I don't. Even with my undying love for monograms, I've never actually sat down and monogrammed anything for myself until last night. So sad.
Anyway, I know you are insanely jealous because you have already told me how much you love monograms. I know you wish you had a set of towels like this for your home.
Well, guess what? You can stop all your wishing, because a set of monogrammed hand towels is the first of the items that I'm revealing that comprises the Five Dollar Challenge grand prize! I'll even let you pick the towel and thread colors to fully customize this part of your prize.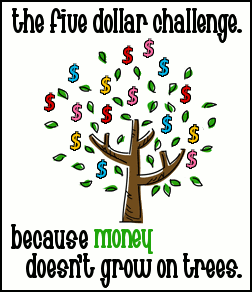 You're getting excited now, aren't ya? Visit a dollar store and get to designing!