I bought some new lamps earlier this week. I've been wanting new lamps for our master bedroom nightstands, but after reading Elaine Griffen's Design Rules and then studying Tori's and Dean's room again, I decided that I NEEDED new lamps.
Luckily, I had $100 worth of TJ Maxx gift cards burning a hole in my wallet. I won them during a Twitter contest I entered months ago and had honestly been saving them for a new pair of bedroom lamps. The planets seemed to align, and I decided that this was the week.
I found a gorgeous pair of lamps, I brought them home (with $10 to spare!), and set them up on the nightstands. And then I walked away.
Please, please, please tell me that you are a "tester" like me. Not sure what I mean? Take a closer look.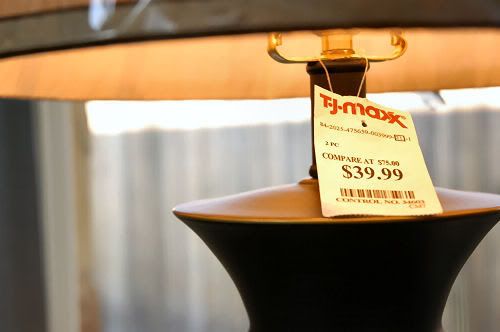 Yep, the lamps are still sporting their price tags and protective shade plastic. I need to live with them for a few days to make sure that they are the "ones." Otherwise, they'll head back to the store. Is it just me that does this, or do you do it you, too?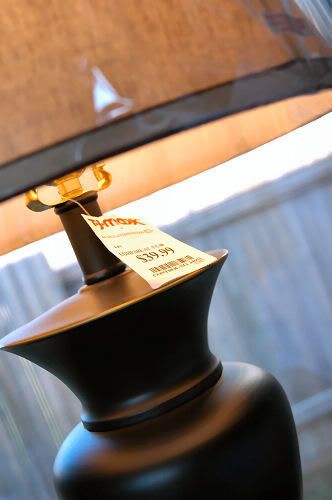 Nope, I don't turn them on with the plastic on the shades. Unless I'm reading a book. Or getting ready for bed. Or taking pictures of them for my blog. Okay, I don't leave the room if they are turned on. Don't judge.
I think they are a perfect shape, though, and they make me feel like a grown-up for some strange reason. I'm pretty sure they have found a new home. Now maybe, I'll get going on pulling together the rest of the room.