Today (or tonight, as the case may be), we're going to take at the next step to Making Your Dream Room a Reality.
Last week, we talked about Identifying Your Inspiration. I hope you have all had the chance to pull together your inspiration photos. I have mine all pulled together but not all scanned into the Flickr photostream, although my scanner is currently sitting on "the chair" waiting for more pages to be scanned. It's had to be patient due to my single focus of this last week – the repainting of Zack's room (which you'll see in the next few days!!).
If you haven't had the chance to pull together your photos, go ahead and do that before you move on to the next part of the series.
Part Two: Identify Why Your Inspiration Photos Are Inspiring
The next thing we need to do to in making our dream room a reality is to figure out what inspires us about our inspiration photos. There is most likely something in particular about your photos that draws you to them, although it may be hard to initially identify. You can look at the color schemes used, lighting fixtures, DIY projects, or even an exact throw pillow that you simply must have.
In my photos from the Flickr photostream, I can identify the following sources of inspiration: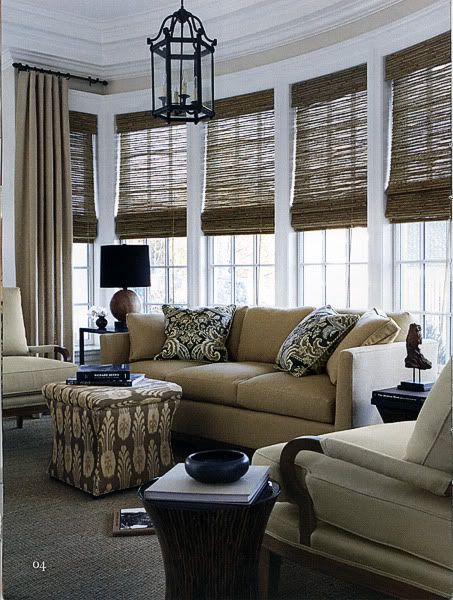 I love that the lighting fixture used looks like it should be hung on a front porch. I like to think of ways to bring the outside in and vice versa.
I am definitely going to recreate this project, as I love large mirrors but don't like the large price. This is an ingenious idea from BHG!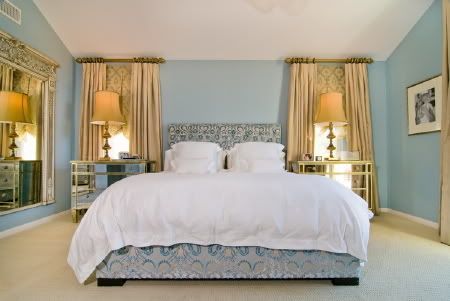 Other than loving everything about this room, I like the wall color (I don't know what it is, but everyone keeps asking me!), the mirrored nightstands, the window coverings, the lamps…okay, I love it all (except I think they need a rug or two) and some sort of throw to break up the white duvet.
Not only do I love the paneling, but I love that they are using the top of the moulding as an art ledge.
Take a look at your photos and see what inspires you. Take note of those things, even if you don't think it's something you could do in your own home. We'll address those items next weeks in Part Three of our series.
Do you notice a pattern? Share it with us in the comments! I'd love to know what specific things are inspiring to you.