I sure have done my fair share of complaining about the weather lately. Whether it be here on the blog, on Twitter, or just sitting on my couch talking to my husband, everyone knows that Lindsay thinks it's hot. Okay, we get it, Lindsay. Can we move on?
Sure! Let's move on. Now, I can complain to you about how I'm always too cold.
Confused?
Shortly after moving into to our home, we discovered that the coldest place in the house was when we were sitting at our breakfast room table. Our then two-year old son always told us he was "scared" when he was eating, and it took us a while to realize that it was because he had goosebumps! Our breakfast room was freezing in the summer and burning up in the winter, because a ceiling vent blew directly on the table. No matter how much we adjusted the vent, it was just really uncomfortable to have the air blowing directly on us. We didn't want to close off the vent completely, because it cools the kitchen as well as the breakfast room.
We dealt with this for a little over a year. Many evenings, we just turned the AC unit completely off while we ate. But then, as I am apt to do, I would forget to turn it back on, and we all know that it's just too hot for that.
A few weeks ago, during one of our daily visits to Home Depot (yes, it's a sickness), we discovered a directional cover to go on top of our ceiling vent.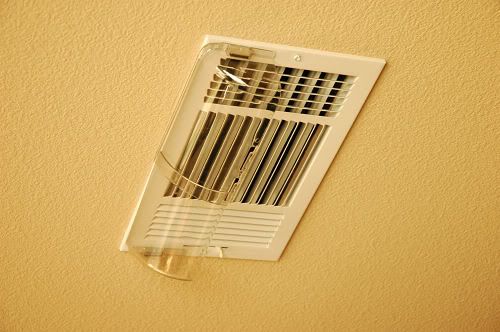 The cover is a clear plastic piece that aims the airflow in another direction. It's adjustable so that it fits over most ceiling vents and attaches to the vent with magnets. In literally 30 seconds, we were able to correct a problem that annoyed us every night for over a year. And it cost us under $10, so that was a bonus.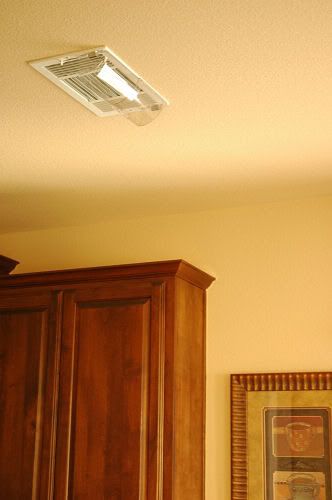 The vent cover virtually disappears into the vent, so it is completely unnoticeable. In fact, I forgot that we even installed it until my husband recently commented that it's been so nice not freezing during dinner!
I've been very happy with our little discovery and wanted to pass it along to anyone else who may have similar problems in their homes. There are also directional covers for floor and wall vents if that is the type of system you have in your home.