Beauty is giving life to a few old Styrofoam balls as the center of a new project.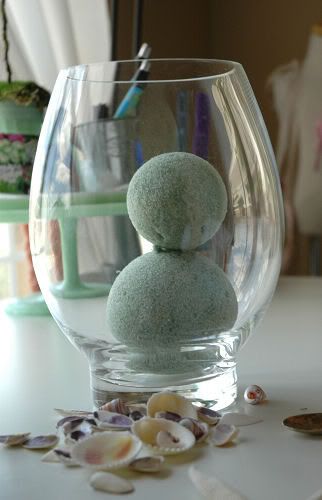 Beauty is knowing that a project is always more fulfilling when it involves your 3-year old son.
Beauty is displaying seashells picked up on a recent beach trip along with Dollar Store moss.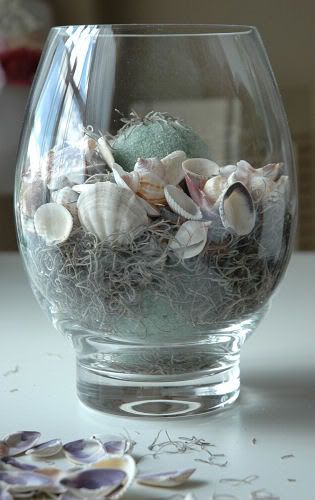 Beauty is realizing there can never be enough Dollar Store moss. Or seashells. Ever.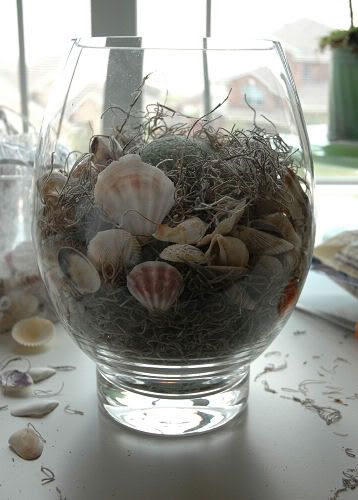 Beauty is combining your son's sterling silver cup with his father's sterling silver baby spoon unexpectedly into a vase of natural elements.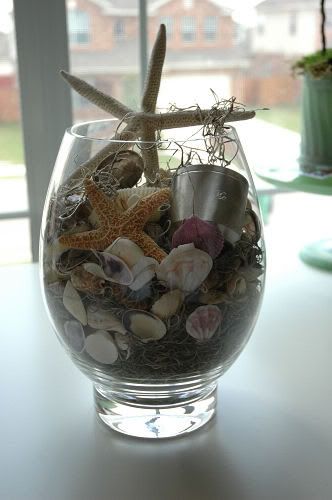 Beauty is a hurricane vase filled with a few of the things that remind you of those you love.
And sometimes, beauty is seeing your child's own creation and realizing that maybe there is more of you in him than you ever imagined.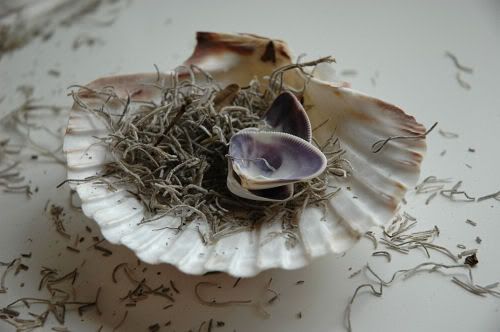 Watch out
Eddie Ross
. You've got a Zachary Thomas waiting in the wings.
**********
You can easily recreate your own "beauty":
1. Find a jar or vase you'd like to use and add a few pieces of foam for filler. I stacked mine on top of each other with a craft stick, but hot glue would work, too.
2. Fill the vase about 1/3 full of moss.
3. Add a layer of shells and push a few of them down in front of the moss. If you can't visit a beach or a costal town tourist shop this summer, check your thrift stores and craft stores for shells.
4. Add another layer of moss.
5. Add more shells and top with unexpected items such as old sterling silver pieces, ceramic bird statues, small mirrors, broken dishes or vintage costume jewelry. Just keep all of the items in the same color scheme.
6. Add a little more moss, just for good measure.
7. Step back and admire the beauty.