Last weekend, I was lucky enough to take my son to the Magic Kingdom at Disney World. I say lucky enough, because even though I was hot and tired, seeing the look on his face while we are there and then hearing the excitement in his voice while he recants his experiences to his grandparents is one of the most magical things on Earth.
Most people enjoy visiting the Magic Kingdom to ride the iconic rides, reminisce about family vacations, and share a little bit of the magic of The Mouse with their children. While preparing for our trip, I realized that the park offers us even more. It never dawned on me until now that we could actually take tips from the Disney masters and apply them to decorating our own homes.
Don't believe me? Take a look at the five lessons I learned on my visit.
1. Pay attention to detail – One of the most amazing things about Disney World is the Imagineers' attention to detail. Everywhere you turn, the smallest details make the biggest statements. The unexpected details, such as this pictorial carved into the columns in Cinderella's Castle, are one of the elements that make Disney World so magical. They really make the park come alive.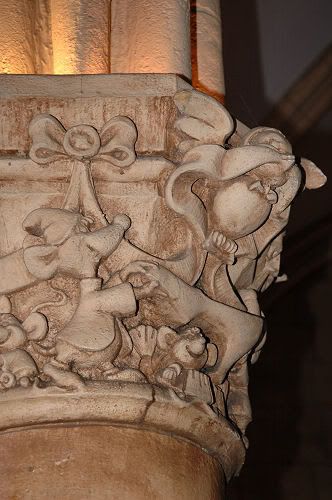 In your own home, the details matter, too. When I talk about attention to detail in decorating, I don't necessarily mean
more
details; I just mean the
right
details. You can have all sorts of knick knacks all over your home, but two or three of the right accessories in the right places may be all you need instead. Spend time looking for the details that enhance your home and get rid of those that distract from it.
2. Have patience – If you come out of a visit to the Magic Kingdom with only one lesson, it will be the lesson of patience. Even though the folks at Disney wrote the book on quickly moving massive amounts of people from place to place, you are still going to do your fair share of waiting…and waiting…and waiting.
When decorating your home, you must also have patience. It took the folks at Disney four years to construct the Magic Kingdom, so don't expect your home to be decorated to perfection in a few hours. Learn how to set a tablescape, step back and admire it, live with it for a week or so, and rearrange until you get it right. If you painted that end table black and don't swoon over it every time you walk into the room, get out the primer and paint and try it in white, yellow, or even red. Have patience when trying to create the perfect room, and the magic will eventually reveal itself.
3. Hide your unsightly necessities – I knew that Disney did a great job with hiding items that didn't need to be seen by the general public, but I didn't realize how just good they are at this process until I started trying to take photographs of their hidden necessities. I finally spotted an outdoor electrical outlet camouflaged along the Jungle Cruise route.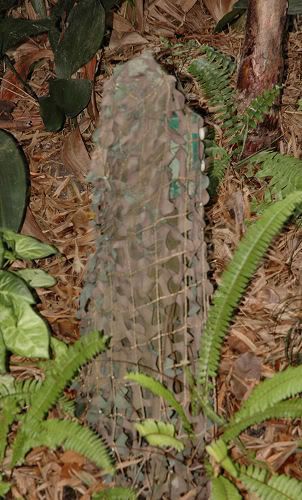 Just like Disney, you should also try to hide your unsightly necessities. No, I don't think you should literally camouflage your electrical outlets, but do think about the placement of your kitchen garbage can, your toilet plunger, and your TV/DVD/VCR/Wii cords. The Nester even came up with a clever way to
hide that ugly thermostat
on your wall. You don't realize how distracting these types of items are to your decor until the eyesores are cleverly hidden.
4. Keep it tidy – I have always been amazed at how clean the Disney parks stay with the thousands of visitors that walk through their gates each day. Of course, they have an army of "cast members" who do little more than pick up stray water bottles and polish the brass. The crew really blends into the surroundings and you hardly notice their work unless you are actually looking for them.
Even though you don't have our own army of "cast members" at home, you can work to keep it tidy. Spend a few minutes every day dusting surfaces and clearing away clutter. If you and your guests see little more than piles of papers and an inch of dust on every end table, it will be hard to enjoy the beautiful decor you have created. You don't have to be a perfect housekeeper, but 15 minutes of daily work goes a long way. Need help getting started? Maybe my chore chart can help!
5. Amaze yourself – There's nothing quite as special as seeing the look of amazement on a child's face as he stands in between two of his favorite friends. The magic of Disney has the power to amaze us all, even if we think we are too cynical and too old to enjoy the experience.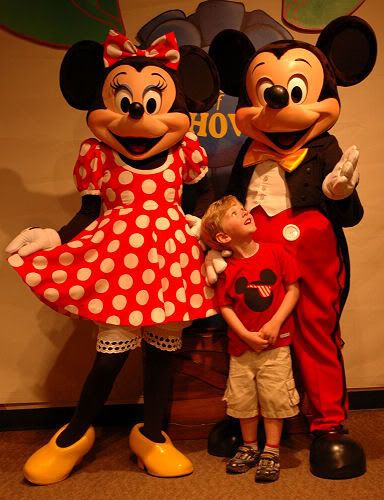 You
have the power to amaze yourself. Tackle those projects that you are afraid you won't be able to complete. Strive to make your bedroom look just like that magazine page you have tucked away in your "wish" files.
Paint those cabinets black
, even if it scares you. Do something that you don't think you can do, just to amaze yourself.
Think about your last trip to a Disney park. What other lessons could we learn from the Most Magical Place on Earth?
***************
Don't forget that today is the last day to enter the Greengirl Designs/Paper Prayers Giveaway! Entries close at 11:59 pm tonight and the winner will be announced on Tuesday. Good luck!