I'm on the road today!
In Blog Land, I've headed over to Blissfully Domestic to talk about how I finally conquered my fear of living with a very, very big dog, a crazy 3-year old and a messy husband. I promise the answer is not what you'd expect.
In the real world, we've jetted off to Florida for a fun weekend of visiting with family, bridal showers (my baby sister is getting married in a few months!), and of course, visiting Zack's best friend, Mickey. I wonder if the look on Zack's face when he spots Mickey again will be the same as it was the first time…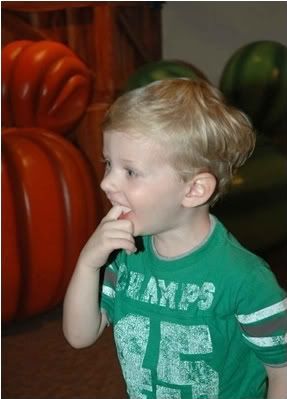 …pure and utter amazement.
Have a great weekend! Don't forget to enter the Greengirl Designs/Paper Prayers giveaway. I'll see you back here on Monday with some great decorating tips that you aren't going to want to miss!