Two months ago, I showed you this desk I picked up at Goodwill for $25. I actually had to fight another lady off of it, which made me want it more. Yes, I'm totally that person.
My husband thought I was crazy. I told him that all he'd have to do is help me tighten up the screws in the legs because they were a little wobbly. He laughed.
He laughed even harder when I told him that I wanted the finished project to look like a mix between this picture:
and this picture: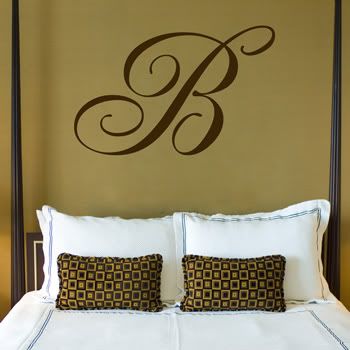 Okay, so maybe I had my work cut out for me.
It literally took me two months to finish this project. I wasn't working on it every day, of course, but I sanded and primed and sanded and painted and painted and painted and sanded and painted …you get the picture. I made the mistake of choosing black glossy paint, which is pretty much the hardest paint to use since it shows EVERY drip and flaw.
Tom's contribution grew and grew as the days went by. What began with his helping me take out and replace some stripped screws turned into completely replacing the legs and cutting a new skirt that I drew by hand. We also added some trim to hide some of the original flaws.
For two months, I heard Tom complain about how the desk was built by monkeys and that he should just throw it out and build me another one. Today, I heard him say, "Linds, I really like that."
She cleaned up pretty nicely, didn't she?
I ordered the vinyl decal from Say It With Style on Etsy. I needed it to be a bit smaller than what she offered in her store, so she custom-sized it for me. It arrived about 3 days after I ordered it, and I couldn't be more pleased. It's exactly what I wanted.
I lined the inside of the desk with a black and ivory floral wrapping paper I found at Target. I just used my Hard Coat Mod Podge so that the lining will be durable for storage.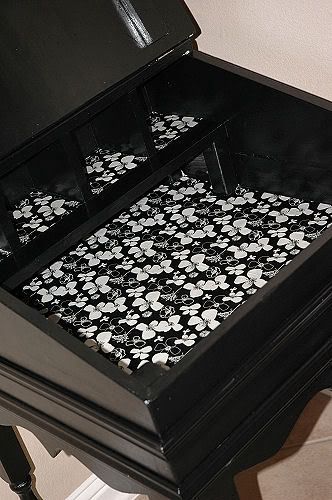 We have a little nook set into our staircase, and that space will be her new home. I'm now on the search for a wooden chair to paint black and put next to the desk. After adding a chair, a lamp, and some accessories, I think this is going to be one of my favorite little areas.
Just for fun, let's see a before and after side-by-side: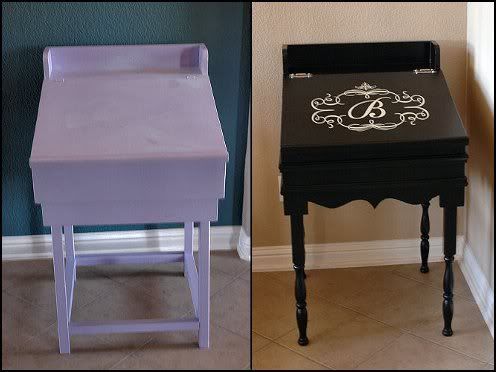 You see? A little elbow grease and a coat of paint can really give a piece of thrift store furniture a rags to ritches story.