It's Monday! That means it's time for another installment of Making Your Dream Room a Reality.
So far in this series, we have identified our decorating inspiration and then narrowed down why we think each photo is inspiring. Next, we're going to look at the downside of those inspiration photos. Are you still with me?
Part Three – Determining What Pieces

Won't

Work in Your Household
I hate to admit it, but there are things that are inspiring to me that simply won't work around here:
We have two dogs – one that is a nearly 100-pound, long-haired white dog and a smaller one who destroys everything from books to Spanish Moss and everything in between.
We have a three year old son who manages to spill his milk out of no-spill cups and has huge plastic toys all over the house. And Hot Wheels. Oh, the Hot Wheels!
I also have a husband who will do things such as file metal on our kitchen table the evening after I spent the entire day cleaning the house.
There are just some aspects of our life that I just have to accept and decorate around. At times, it gets completely annoying to the wannabe decorator inside of me, but I guess that's just life.
For example, I would absolutely love to have this coffee table in my living room (and, okay, the rest of the furniture shown, too), but it's just not practical with our son. I can't imagine the tiny hand prints. It is tempered glass so it wouldn't actually break, but I would be absolutely devastated if Lightening McQueen or Thomas the Train shattered it.
Did you notice that the bottom of the table is
mirrored
? Yeah, you did.
When we were building our home, we really wanted hardwood floors. I love how rich they make a room look. Unfortunately, we knew that our huge dog would ruin them in a heartbeat.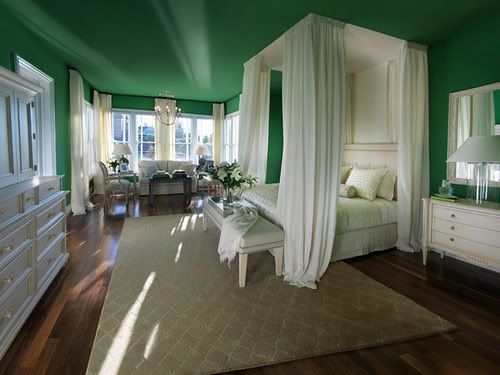 Nikki Cogg's Flickr Photostream
In retrospect, I'm glad we made the decision to not go with the hardwood flooring that the builder offered. My neighbor who has it says that hers is already scratched and gouged, and she doesn't have dogs or kids. Maybe someone will invent a super scratch-resistant engineered hardwood.Also, I would love to have tons of plants and fresh flowers in our living room, but my little dog would most certainly eat them. I actually had to put our only
houseplant in a birdcage
to keep him away from it! I also love the ladder leading up to the secret reading nook built into the wall (that you can't see from this angle), but that would never work with a small child.
The rest of this room, however? D.I.V.I.N.E. It seriously makes my heart race. It will become mine. Oh, yes. It will.
You see, I know that I have decorating challenges due to our family and the way we live our life together. I'm sure you may have some of the same challenges as me or even an entirely different set of challenges. It's all part of living our lives the way we choose.
But, did you notice that NONE of the things I mentioned were money related? There's been no "I love it but can't afford it" spoken so far in this series. We're going to be addressing those types of issues soon, but not quite yet. I want to make sure you aren't letting dollar signs stop you from finding your dream room.
Until then, go through your inspiration photos and determine what won't work in your home. What are your challenges that you have to decorate around? Let us know in the comments and maybe we can give you some suggestions!