The cutest tassels in the whole entire world have been hanging around the Internet. Have you spotted them?
We must first pay homage to the pioneer of the most luxurious tassely tassels on the entire planet. You know who I'm talking about. I really don't even have to say her name.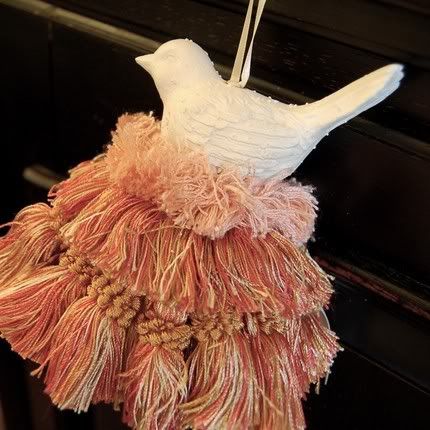 The Nester is pretty much my hero, and her gorgeous tassels leave absolutely nothing to be desired. They look so soft and warm…I just want to rub them on my cheek like one of those psychos that you'd see in a movie. You can own your own tassely goodness directly from the Nester (insert squeal like a 31 12 year old seeing New Kids on the Block) by visiting her Etsy store.
I nearly fell off of the couch when I this adorable bird house tassel on a blog I happened upon.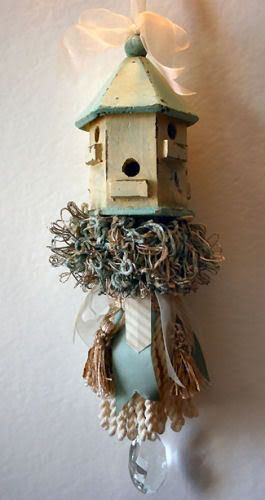 Selia at Down The Rabbit Hole made this lovely. It doesn't appear from her blog that she sells her tassels, but I think she should…especially after seeing this one she made:
A gnome tassel! I can't get enough of this little guy. The colors are fantastic. Wouldn't this be adorable in a playroom or on a back porch overlooking a lovely garden? I can actually picture exactly where it would be hung in my house.
Just in time for Easter, Megity has listed this darling tassel in her Etsy Store. I know bunnies are a plenty this time of year, but I am of the mindset that rabbits can be displayed in the home all year long.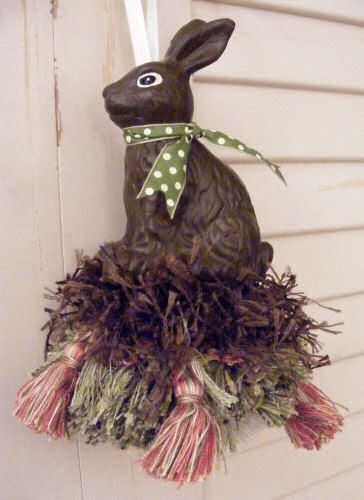 Last but not least is this sweet little red house nested a top neutral fluff. You can find this one in the Etsy store of
The Tassel House
. It just screams country warmth, doesn't it?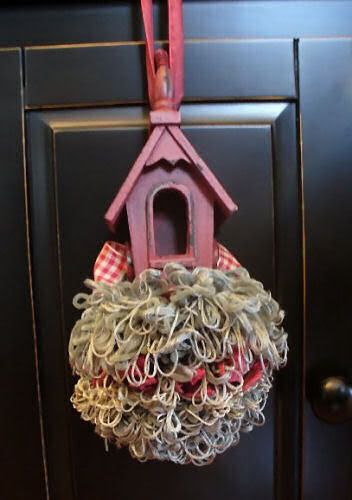 I totally just made up that "country warmth" thing, but I think I'm going to start using it. It sounds good, doesn't it?
I'm in love with tassels. I want to hang them all over my house, pretty much on anything that will stand still. My husband may even find one hanging on his ear if he continues to spend so much time vegging on the couch! In order to do so, I must first teach myself how to make them just as beautifully as these others are crafted.
I'm off to teach myself the fine art of tasseling…and I just may pass along some tips to you when I figure it out. I know you are totally freaking out over the thought of a tassel tutorial, huh? 😉
In the meantime, visit the shops listed above and support these wonderful Etsy artisans! And visit Julia at Hooked on Houses to see what others are hooked on this week.